4 tags
1 tag
ivewalkedwiththekings asked: I finally got your double CD package, and I can say that it was worth the wait! Your music is incredible, and it's definitely in my top 3 albums that I've listened to this year! Hope you guys release more stuff in the future!
canvas-limbs asked: Is that Jim Adkins Thinline Tele I see in those below of you guys?If so, how fucking gnar is that guitar?
likegh0stsinthe-sn0w asked: are you guys on tour at all or doing any shows? im from jersey
13 tags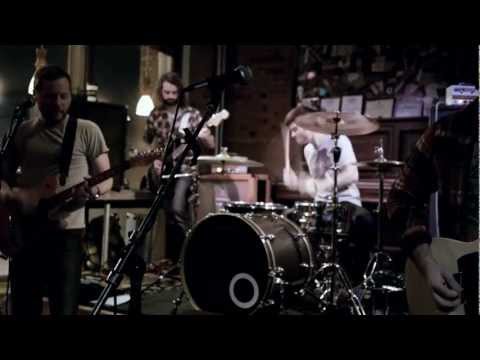 4 tags
2 tags
4 tags
2 tags
1 tag
2 tags
4 tags
1 tag
4 tags
1 tag
theghostandtheguest asked: Found your music on Bandcamp and love it. It is soothing in an energized way, if that even makes sense. I haven't heard new music I've like in a while, thanks for creating it. -Jake
jaws-theme-swimmingg asked: Would you guys ever consider coming to the west coast? Specifically Arizona? you guys are awesome and i think people would love you guys over here.
sleepingininterludes asked: Hey dudes! First off, absolutely love your music to death. I can honestly say with much enthusiasm that you guys are my all-time favorite band and WYAINE definitely deserves album of the year. Absolutely gorgeous material. Cannot even say how many times I've listened to it in the last few months it's been released. Which leads me to my actual question: any plans of releasing it on vinyl?...
7 tags
enterkirolos asked: Hey guys. Love your music, have all of it and you're definitely my favorite band. Is there any way you guys can tour in Tennessee(Nashville/Knoxville) or Georgia(Atlanta)? I would KILL to see you guys in concert. Keep making amazing music!
1 tag
2 tags
2 tags
1 tag
1 tag
1 tag
weareoceansband asked: hey, you guys are sick. we're from ma and if you're ever up here playing we should totally see about doing a show if you're down
findingtyranny asked: "Who You Are Is Not Enough" is probably one of the greatest things I've ever heard and it's one of my favorite albums/eps of all time. Seriously, don't ever stop being so awesome.
deathofthewriter asked: I just found out about you guys and then I saw you're from NJ. <3 It is always nice finding new music but it is ten times better knowing that it is coming from your local scene.
wakeupfellatio asked: Do you think you guys will be touring anytime soon? I go to school in NJ and I'd love to take the train into NYC and see you guys live someday.
Why Aren't I Home? - NAME YOUR PRICE
Name Your Price - Limited Time Only! Deep Elm is offering ATHLETICS' phenomenal debut "Why Aren't I Home?" in Hi-Res (including Full-Color Booklet) on a Name Your Price basis. Get your download on here:http://deepelmdigital.com/album/why-arent-i-home
1 tag
1 tag
samthesociologist asked: Will you be over in UK or Europe at all in the future? Really need to see you guys play! Who You Are Is Not Enough is awesome, worth the wait!
in-the-nothing-of-a-night asked: Who You Are Is Not Enough has touched me in so many different ways. What you do is amazing.
Anonymous asked: What gear did you guys use to record the new album?
Anonymous asked: do you have piano sheet music or a sample of sheet music for track: V from who you are is not enough?